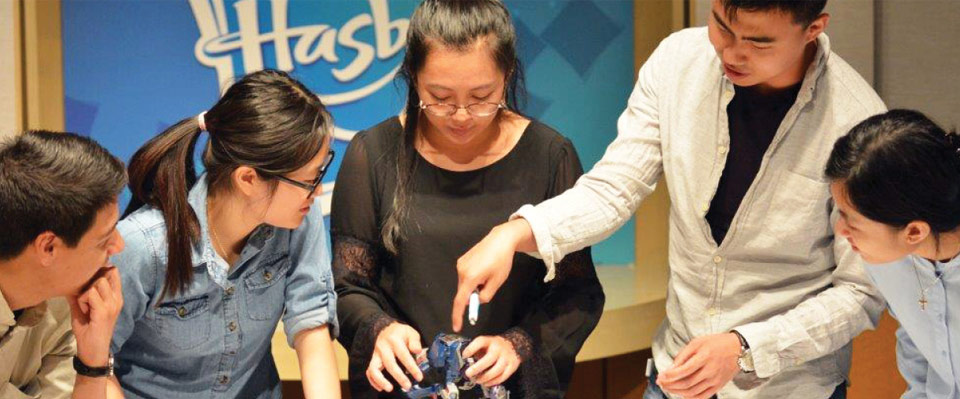 Student Programs
Join one of the leading play and entertainment companies in the world as an Intern or Co-Op. Our programs offer inspired students a chance to continue learning while making a real impact for children and their families. Students will partner with the world's most talented staff in our collaborative, fun and playful environment and gain real-world experiences which they will never forget. We have opportunities for first year MBAs, summer interns and Co-Ops in the spring and fall semesters.
About Us
Hasbro was founded in 1923. Ninety-plus years and 5000 employees later, we believe the best is yet to come.
Learn More
Culture
Being a part of Hasbro means having the opportunity to be something more than an employee.
Learn More