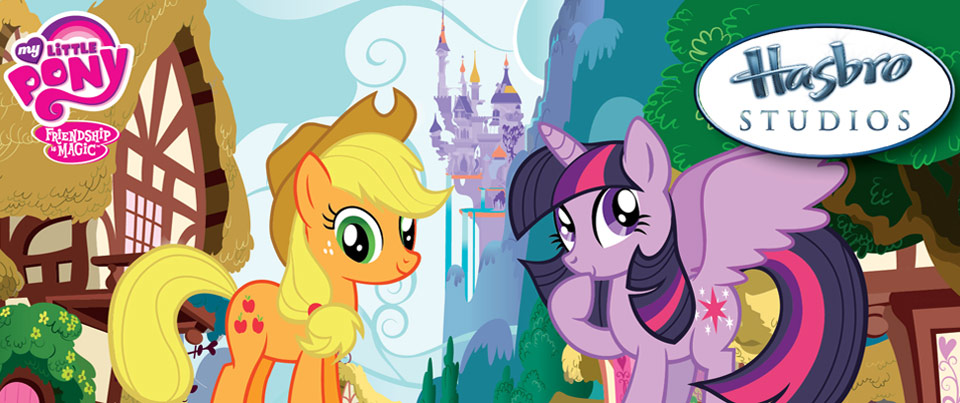 Hasbro Studios
Hasbro Studios is responsible for entertainment brand-driven storytelling for Hasbro across television film, commercial productions and short-form content. We develop, produce and distribute TV shows based on Hasbro's world class brands, including TRANSFORMERS, MY LITTLE PONY and LITTLEST PET SHOP. Many of these shows air on Discovery Family Channel and on networks in more than 197 territories globally. Since its formation in 2009, we've received nine Daytime Emmy wins and produced over 1500 half hours of content. On the film side, we develop and produce movies based on some of our new and existing brands with Studio partners and through our own film label, Allspark Pictures. Films in development or planned for release, include TRANSFORMERS 5 (Paramount), G.I. JOE 3 (Paramount), OUIJA 2 (Universal and Allspark Pictures), MAGIC: THE GATHERING (21st Century Fox), PLAY-DOH (21st Century Fox) MICRONAUTS (Paramount) an animated feature based on MY LITTLE PONY (Allspark Pictures/Lionsgate).
Cake Mix Studios
Cake Mix Studios, based in Rhode Island, is our in-house studio, focused on commercial and short-form content. We are passionate storytellers, committed to combining creativity, technology and art to drive our business while delivering the greatest branded content in the industry for our incredible portfolio of brands. Check us out at cakemix.hasbro.com.

There are currently no open positions matching this category or location.
Receive emails by subscribing to jobs matching Hasbro Studios when they are posted.
The 10 most recent jobs posted by Hasbro are listed below for your convenience.
Watch jobs in this category
Results 1 – 10 of 10
Page 1 of 1
Search results for "". Page 1 of 1, Results 1 to 10
Title
Location
Date
Brand Manager, Marketing - Wizards of The Coast (Spain)

Valencia, Valencia, ES

Apr 3, 2020

0.00 mi

Vale

Valencia-Brand-Manager-Wizards-of-The-Coast-%28Spain%29-Vale

Sr Product Designer, Hasbro Gaming - Monopoly

Pawtucket, RI, US, 02861

Apr 3, 2020

0.00 mi

RI

Pawtucket-Sr-Product-Designer%2C-Hasbro-Gaming-Monopoly-RI-02861

Demand Planner

Le Bourget Du Lac, Savoie, FR

Apr 2, 2020

0.00 mi

Savo

0-Demand-Planner-0

Retail Merchandising Representative - Dayton South

Dayton, OH, US

Apr 2, 2020

0.00 mi

OH

Dayton-Retail-Merchandising-Representative-Dayton-South-OH-45390

Associate Manager, North American Integrated Media (18 month contract)

Mississauga/Toronto West, Ontario, CA

Apr 1, 2020

0.00 mi

Onta

MississaugaToronto-West-Associate-Manager%2C-North-American-Integrated-Media-%2818-month-contract%29-Onta

Chemistry Lab Co-op (July- Dec 2020)

Pawtucket, RI, US, 02861

Apr 1, 2020

0.00 mi

RI

Pawtucket-Chemistry-Lab-Co-op-%28July-Dec-2020%29-RI-02861

Sr. Manager, U.S. Regional Marketing

Providence, RI, US

Mar 31, 2020

0.00 mi

RI

Providence-Sr_-Manager%2C-U_S_-Regional-Marketing-RI-02901

Technical Product Manager

Uxbridge, Greater London, GB

Mar 31, 2020

0.00 mi

Grea

Uxbridge-Digital-Product-Manager-Grea

Merchandiser P/T - Aurora, CO

Aurora, CO, US

Mar 29, 2020

0.00 mi

CO

Aurora-Merchandiser-PT-Aurora%2C-CO-CO-80010

Merchandiser P/T - Austin North, TX

Austin, TX, US

Mar 29, 2020

0.00 mi

TX

Austin-Merchandiser-PT-Austin-North%2C-TX-TX-73301