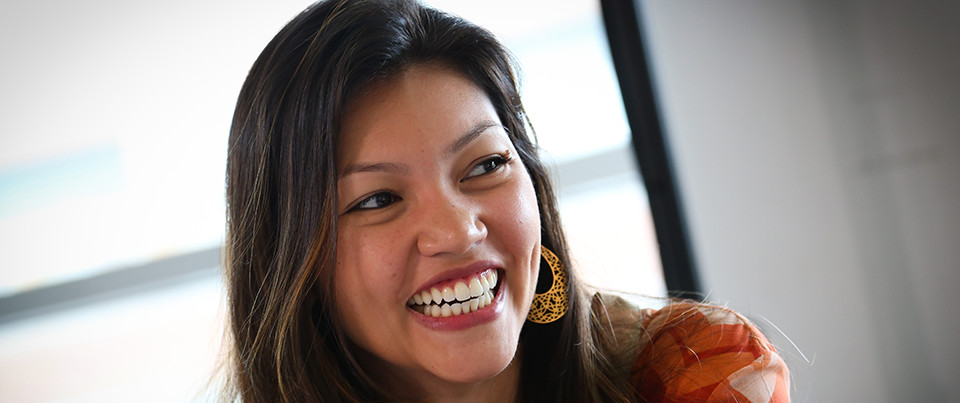 Marketing
Hasbro's strategic brand blueprint provides a unique framework and approach to total brand management. Our world-class consumer insights support our ability to bring continuous innovation to our brands and products enabling our teams to deliver against our mission of Creating the World's Best Play Experiences. We execute globally through highly creative integrated marketing plans that align both the entertainment and merchandising strategies to maximize growth across all brand expressions and experiences.
Global Brand Marketing
Our Global Brand Marketing teams lead the authoring and execution of our global brand strategy, marketing and product strategy for the rich portfolio of Hasbro brands. Opportunities include: Global Strategy Development, Consumer Communications and Marketing, Product Development, Consumer Insights and Consumer Promotions.
Consumer Products
This team helps drive the Brand Blue Print by Licensing Hasbro brands across all major consumer products categories and experiences, including Publishing, Fashion, Home, Food, Electronics and Toy & Game; as well as through live entertainment touchpoint such as theme parks, theatrical stage shows, family entertainment centers and mall experiences; and through marketing promotions with major global brands.
Regional Marketing
Our Regional Marketing team is responsible for implementing Global Strategies in the marketplace across all brands. As a Regional Brand Marketer you will collaborate with the Global Brand Teams, collaborate with the regional Sales and Retail Buyers, and manage your business to drive growth through the development of pricing strategies, forecasting, and the development of innovative media/promotional plans.
Global Brand Execution
Our mission is to ensure consistency and maximize productivity through strategic planning, communications and alignment, across global brand, regional and cross-functional partners.
Global Events
The Global Events team collaborates with our Global and Regional teams to provide full service, logistical event coordination and execution, ensuring consistent branding and execution across the globe for all of our brands.
Global Exclusives
Our team drive's Hasbro's brands by offering retail account differentiation, while balancing unique regional needs. We also maximize the productivity of the portfolio of exclusive products by coordinating global use, sharing, and planning.
Global Consumer Insights
Our Global Consumer Insights team strategically drives the discovery, understanding, and application of consumer insights across our Hasbro brand blueprint. We think of ourselves as insight hunters, interpreting human behavior by immersing, listening, asking and observing consumers to identify insights and opportunities that drive global growth. We use proprietary methodologies and work with best-in-class global research partners to deliver trend information, advanced analytics and competitive insights that enable our teams to make insight based decisions across the entire value chain.
Global Ecommerce
We are dedicated to creating the best online shopping experience for our Hasbro brands. We know that creating great online shopping experiences require a mix of art and science. Our team relies on our expertise in product development, design, merchandising, analytics, operations, and technology to build ecommerce sites that delight our consumers across the globe.
Global Consumer Care
We are a diverse global team of passionate individuals whose focus is to provide stellar service to both our internal customers and external consumers. We consistently surpass consumer expectations by delivering exceptional solutions in a timely manner; building loyalty, trust and delight for all of our Hasbro Brands.
Digital Marketing
Digital Marketing is a team of fearless marketers and story tellers who are students and fans of digital marketing. We are excited by the continual change and rapid growth in digital and all the ways we can connect with consumers. We love data and use it to ensure we are giving fans around the world the right message at the right time across brand and retail sites, mobile, social media, SEO, SEM, and a variety of digital content.
Send me alerts every days
Results 1 – 7 of 7
Page 1 of 1
Search results for "". Page 1 of 1, Results 1 to 7
Title
Location
Date
Associate Manager, North American Integrated Media (18 month contract)

Mississauga/Toronto West, Ontario, CA

Apr 1, 2020

0.00 mi

Onta

MississaugaToronto-West-Associate-Manager%2C-North-American-Integrated-Media-%2818-month-contract%29-Onta

Sr. Manager, U.S. Regional Marketing

Providence, RI, US

Mar 31, 2020

0.00 mi

RI

Providence-Sr_-Manager%2C-U_S_-Regional-Marketing-RI-02901

Sr. Product Replenishment Analyst

0, RI, US

Mar 19, 2020

0.00 mi

RI

0-Sr_-Replenishment-Analyst-RI

Allocation Planning Manager

Providence, RI, US, 02903

Mar 15, 2020

0.00 mi

RI

Providence-Allocation-Planning-Manager-RI-02903

Stagiaire Marketing

Le Bourget Du Lac, Savoie, FR

Mar 14, 2020

0.00 mi

Savo

Le-Bourget-Du-Lac-Stagiaire-Marketing-Savo

Associate Manager, Global Brand Development & Marketing- Play-Doh

0, RI, US, 02861

Mar 11, 2020

0.00 mi

RI

0-Associate-Manager%2C-Global-Brand-Development-&-Marketing-Play-Doh-RI-02861

Associate Manager, Global Brand Development & Marketing - Preschool Action Brands

0, RI, US, 02861

Mar 10, 2020

0.00 mi

RI

0-Associate-Manager%2C-Global-Brand-Development-&-Marketing-RI-02861