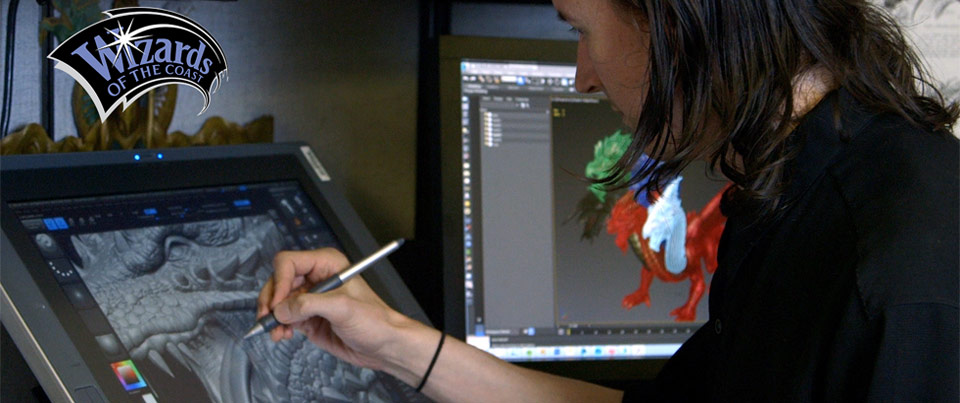 Wizards of the Coast
Wizards of the Coast ("WotC") is a leader in entertaining the lifestyle gamer, and it is our mission to bring people together through their shared love of games. Wizards' players and fans are members of a global community bound together by their love of both digital gaming and in-person play. WotC brings to market a range of gaming experiences under powerful brand names such as MAGIC: THE GATHERING, DUNGEONS & DRAGONS, and AVALON HILL.
Our team is driven by our Values: Inclusivity, Community, Collaboration, Excellence, Empowerment, Stewardship and most of all, Fun! We have a creative, fast-paced, atmosphere with opportunities for professional growth and development. Fantastic art work and great storytelling bring the new worlds we create to life. If you've ever dreamed about creating new games or adventures for consumers, Wizards is for you. To learn more about Wizards of the Coast, go to www.wizards.com. To view and apply to jobs at Wizards, visit http://company.wizards.com/about/careers.
Send me alerts every days
Results 1 – 3 of 3
Page 1 of 1
Search results for "". Page 1 of 1, Results 1 to 3
Title
Location
Date
Brand Manager, Marketing - Wizards of The Coast (Spain)

Valencia, Valencia, ES

Apr 3, 2020

0.00 mi

Vale

Valencia-Brand-Manager-Wizards-of-The-Coast-%28Spain%29-Vale

e-Commerce Merchandising Specialist - Wizards of the Coast

Uxbridge, Greater London, GB

Mar 18, 2020

0.00 mi

Grea

Uxbridge-e-Commerce-Merchandising-Specialist-Wizards-of-the-Coast-Grea

Technical Product Manager

Uxbridge, Greater London, GB

Mar 31, 2020

0.00 mi

Grea

Uxbridge-Digital-Product-Manager-Grea